How to treat Open pores
Open pores are multiple glands that are present on our face secreting oil known as sebaceous glands. These glands are present on the side of the hair follicle. So, the opening of this gland gives the appearance of open pores. 
They are just the opening of these sebaceous glands on our faces. So, if glands are on the higher number, then we see the larger prominence of pores. These are mainly noticeable on T-Zone (nose, chin, inner side of cheeks)
why do open pores occur?
These pores become prominent when the oil secretion increases during adolescence. With ageing, they break down collagen, and the skin becomes thinner. So, the support of these glands of the opening is reduced and appears big. So, as the age increases, the pores increase too. 
Pores are more commonly seen in people with oily skin, and we find them in dry skin people as they age. So, we can say open pores are a sign of ageing in dry skin people. 
Reasons: Other than having oily skin, few other reasons for open pores are following.
Genetics: If you have a family history of open pores, prominent gland opening, then there are high chances for one to develop open pores over time. 
Menstrual cycle: The open pores become more prominent during a certain phase of the menstrual cycle. Few develop acne during periods due to increased oil secretion, and also pores become more visible. It is natural to have these pores as they help to moisturize, and there is no need for oily skin people to consider this as a disease. 
a
Sleeping with makeup: The makeup, including foundation and concealer, clogs the pores. So, it is suggested to remove the makeup neatly before sleeping. 
Sun damage: Direct exposure to sun breakdowns the collagen. So make sure to apply sunscreen regularly to prevent worsening the open pores. 
Food products: Consumption of dairy products and sugar with a high glycemic index increases blood sugar in the body, which leads to an increase in oil production and open pores. So, try to avoid milk, dairy products, and high sugars.
**Note: We can not completely get rid of these pores, and we need the glands to keep skin moisturized and let skin appear youthful and glowing. So we can never completely get rid of these glands, and the pores exist till the glands are present. 
Few people tend to get confused open pores with post-acne scars on cheeks. So, it is better to get treated for appropriate concerns. 
Safety measures: 
Use gentle cleansers and avoid scrubs or harsh exfoliants causing more damage to the skin. It stimulates the skin to become more oily, and whenever there is more oil production, glands become more prominent. 
Using face wash containing salicylic acid can reduce oil production, and over time, it helps in shrinking pores. It will gently exfoliate the top layer of the skin, preventing clogging of pores, and it can be a good start. 
Avoid oil-based makeup, try to use water-based cosmetics, and coming to creams and moisture, choose non-comedogenic (which doesn't clog pores), which helps in reducing open pores. 
Since open pores are the result of increased oil production and reduced collagen, using creams containing "vitamin A" derivative can help in improving the appearance of open pores. These creams should be used daily, and there are no quick fix creams to reduce the pores in very little time. 
There are few quick fixes to do regularly to reduce the open pores over time: 
Rubbing ice on your face: If you rub ice on your nose and cheeks, it reduces the open pores for a short period.

Source: Google Images

Clay mask: If there is a party or wedding to attend, apply a clay mask containing "bentonite" and leave it for 15-20mins and wash it off. 

Source: Google Images
Note: If you have hypersensitive skin, even the bentonite clay mask can irritate your skin. 
Moisturize with a non-comedogenic moisturizer to avoid dryness. 

The benefits of clay masks are temporary as they absorb the oil and shrink the pores for 3-4hours giving temporary results. 
Dermatological procedures: 
Chemical peels: Salicyclic acid and glycolic acid reduce open pores
Microneedling: They make multiple holes that generate new collagen. It takes multiple sittings 
Lasers: Improves the skin texture 
Home remedies: 
Tomato juice and lemon: Add few drops of lemon to tomato juice and apply for 15mins. Later wash it off with cool water.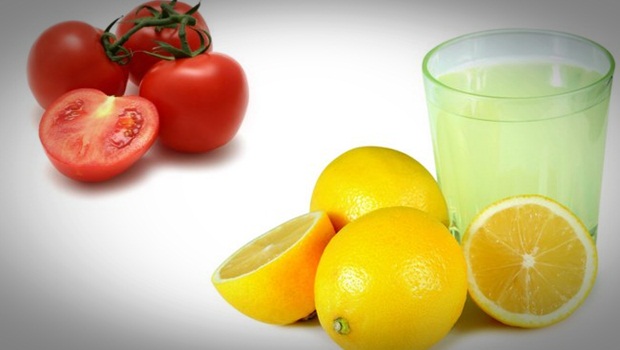 cucumber juice and rose water: Add 1 cup rose water to 1/2 cup cucumber juice. Add 1tbsp of lemon juice. Now mix all of them and move them to a spray bottle. You can use it as a toner and later apply face cream.
Egg white and lemon juice: Add few drops of lemon juice to egg white and apply on clean face. Later wash it with cool water.
Gram flour and turmeric: Take 2 tbsp of gram flour, 1/2 tbsp of turmeric,1 tbsp almond oil, 1 tbsp sandalwood powder. Add all of them to curd. Apply and leave it for 20mins and wash it. Now apply moisturizer.